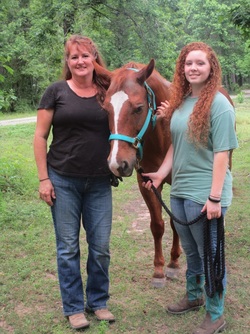 Dynamite Duo


Catherine Griffin and Nicole Jones are a mother/daughter team of educators and farmgirls on a mission to encourage others potential through horses and farming.


---
Catherine Griffin
Owner of One Acre Farm
Co-Founder of One Acre Farm Educational Foundation

*Texas State Teacher Certification in Elementary Education with specialization in Early Childhood and Reading
* Former public school teacher
* Specialized tutoring
* Homeschool educator for 18 years
* Certified as a 1 Star Mentor in Movement Method
* Small business owner
* Small-scale farming enthusiast and educator to local community
---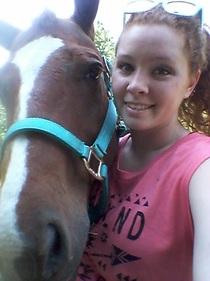 Nicole Jones
Co-Founder of One Acre Farm Educational Foundation

*Certified Montessori teacher
*Certified as a 1 Star Apprentice in Horse Boy Method & Movement Method
*Volunteered and worked in various areas involving children/adults with autism and other special needs including: Therapeutic horse riding, ABA behavior therapy, summer camps, and in-home care
*Horse rider for 16 years



---
Mission Statement
Our mission at One Acre Farm is to provide educational information and skills relating to small scale sustainable living and farming to children, youth, and adults.

Our mission at non-profit One Acre Farm Educational Foundation is to provide specialized programs for families of children with autism or similar special needs that encourage exploration, communication, and potential.