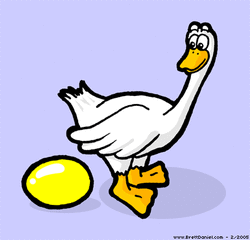 Our goose does not lay golden eggs, so we need your help! Please consider donating.
---
One Acre Farm Educational Foundation and
Strides Autism Programs
In 2016, One Acre Farm established a 501c3 non-profit educational foundation. The goals of the educational foundation are to provide, through Strides Autism Program, educational, therapeutic and recreational activities for children with autism or other special needs and their families. Families with children who have special needs are often experiencing financial stress. Therefore, it is our desire to provide these programs for these families free of charge. Funds through donations and/or grants are used for the operating costs of providing Strides Autism Programs, purchase and maintenance of equipment, supplies, curriculum, training and other operating expenses.

One Acre Farm/Strides is certified through The Horse Boy Foundation as "1 Star Apprentices and Mentors" of The Horse Boy Method and The Horse Boy Movement Method. From life skills to academics, Movement Method, how the brain wants to learn, is science backed approach for traditional schools, homeschools, higher education alike that show how movement helps build the brain, learn and break free. Movement Method programs will begin being offered Fall 2016. Horse Boy Method (equine) programs will begin being offered Spring 2017.
Click here for application for Strides Autism Program
Click here for more information on The Horse Boy
Click here for more information on The Movement Method
Click here to request more information from One Acre Farm
Click here to donate toward Strides programs for children with autism